Ars Technica: US indicts suspected Anonymous members for leading 2010 "Operation Payback"
Outtake: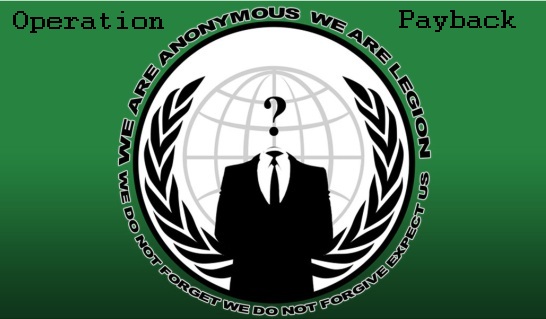 Back in 2010, "Operation Payback" involved a series of distributed denial of service (DDoS) attacks against anti-piracy websites as a way to protest what some members of Anonymous viewed as an overly greedy intellectual property industry. The attack was later revived in early 2011.
On Thursday, 13 men were indicted (PDF) in federal court in Virginia on one count of Conspiracy to Intentionally Cause Damage to a Protected Computer. They are accused of using the well-known Low-Orbit Ion Cannon application to conduct DDoS attacks on the Recording Industry Association of America, the Motion Picture Association of America, the United States Copyright Office of the Library of Congress, Visa, MasterCard, and Bank of America.
According to the indictment, the victims suffered "significant damage," noting specifically that MasterCard suffered at least $5,000 in losses during a one-year period. (For the record, MasterCard profited $415 million in 2010.)
Read 8 remaining paragraphs |
Read More on Ars Technica...


© Copyright 2013 Ars Technica. All rights reserved. If you've enjoyed this content, please visit Ars Technica to show your appreciation.
Information for Bloggers