Outtake:
Following the reveal of government data gathering program PRISM in June, Apple released a statement on customer privacy that suggested the company was unable to access or decrypt iMessage and FaceTime conversations. According to researchers who presented at the Hack the Box conference in Kuala Lumpur (via Macworld), it is actually possible for someone inside Apple to intercept messages because the company has access to public iMessage keys.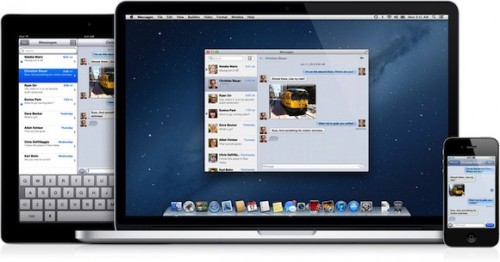 The company's claim that iMessage is protected by unbreakable encryption is "just basically lies," said Cyril Cattiaux, who has developed iOS jailbreak software and works for Quarkslab, a penetration testing and reverse engineering company in Paris. The researchers emphasized they have no indication that Apple or the government is reading iMessages, only that it would be possible to do so.
To encrypt iMessages, Apple utilizes public key cryptography, which means that every Apple device is assigned both a private key and a public key. When an iMessage is sent, it requests the public key of the recipient's device to encrypt the message, which is then decrypted by a private key upon receipt. Because Apple manages public...