MacRumors: Apple Taps UK Engineer for New Optical Image Stabilization System for iOS Device Cameras
Outtake:
In line with yesterday's report claiming that the iPhone 6 will retain an 8-megapixel rear camera while focusing on other aspects such as image stabilization to improve performance, the U.S. Patent and Trademark Office yesterday published an Apple patent application (via Unwired View) outlining a system for implementing optical image stabilization (OIS) with improve autofocus (AF) capabilities in miniature camera such as those found on iOS devices. Apple's iPhone 5s introduced last September includes software-based image stabilization, a system that involves taking four photos in quick succession and then combining the best parts of each to produce a final image minimizing noise, subject motion, and hand shake. Optical image stabilization, found in some smartphones and many standalone cameras, allows the actual camera lens to move slightly, buffering against hand shake and other small movements.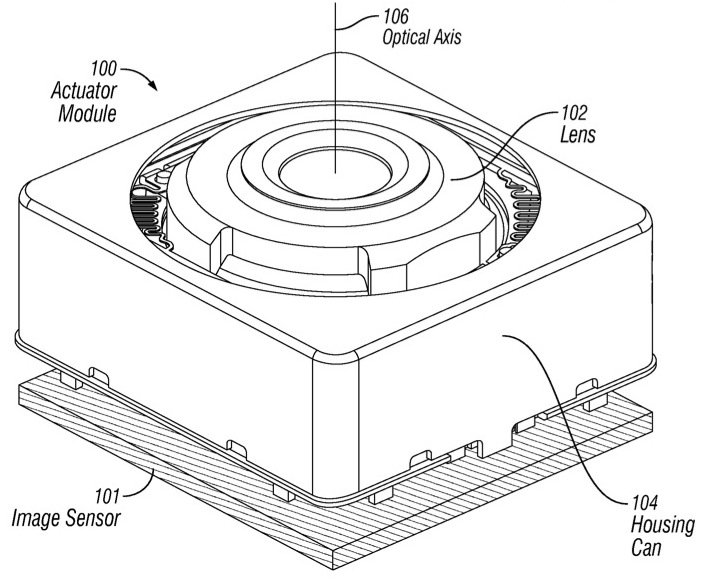 The newly published patent application from Apple describes a method for integrating optical image stabilization into the voice coil motor (VCM) actuators used for autofocus in miniature cameras.
An embodiment of the invention is an actuator module suitable for use in a camera, more specifically, a miniature camera. The actuator module may...