Ars Technica: Google "moonshot" group demos modular phone that (almost) actually works
Outtake: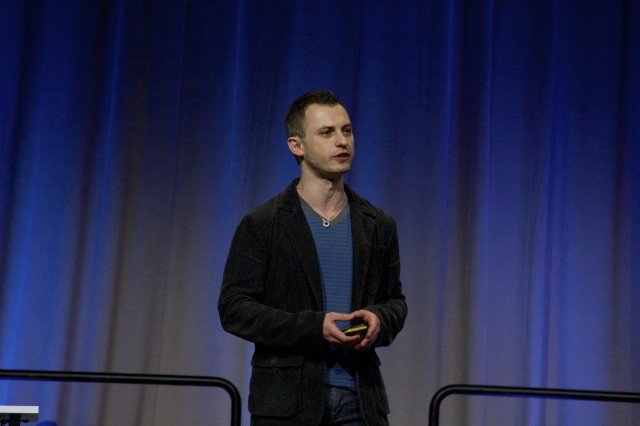 Google's Paul Eremenko, head of Project Ara.
Andrew Cunningham
SAN FRANCISCO—Google's Advanced Technology and Projects (ATAP) group is also called the "moonshot division." It's the part of Google that generates flashy experiments that sound cool but can't be bought and may never amount to anything, things like the 3D-vision Project Tango phone and tablet and the modular "Project Ara" phone.
Today, in a session at Google I/O, the teams behind Tango and Ara delivered a few demonstrations of their respective projects and gave the press and developers in attendance an update on how they were progressing. Tango, a tablet with 3D cameras similar to Microsoft's Kinect, was described as the most "mature" of the projects—Project lead Johnny Lee had a working tablet onstage, and the developer units are on the floor at I/O for people to play with. In a pair of videos, Tango developers showed the tablet mapping out a building in full 3D, demonstrating a remarkably detailed 3D rendering of a small room. This could be a big deal for indoor mapping, an area in which Google has already shown interest.