Ars Technica: Exclusive: A review of the Blackphone, the Android for the paranoid
Outtake: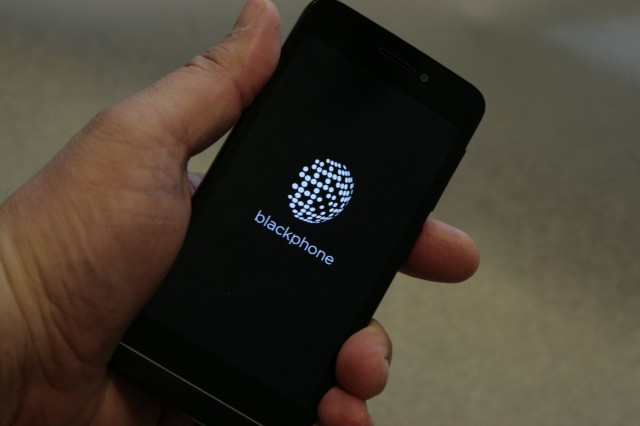 Built for privacy, the Blackphone runs a beefed-up Android called PrivOS.
Sean Gallagher
Based on some recent experience, I'm of the opinion that smartphones are about as private as a gas station bathroom. They're full of leaks, prone to surveillance, and what security they do have comes from using really awkward keys. While there are tools available to help improve the security and privacy of smartphones, they're generally intended for enterprise customers. No one has had a real one-stop solution: a smartphone pre-configured for privacy that anyone can use without being a cypherpunk.
That is, until now. The Blackphone is the first consumer-grade smartphone to be built explicitly for privacy. It pulls together a collection of services and software that are intended to make covering your digital assets simple—or at least more straightforward. The product of SGP Technologies, a joint venture between the cryptographic service Silent Circle and the specialty mobile hardware manufacturer Geeksphone, the Blackphone starts shipping to customers who preordered it sometime this week. It will become available for immediate purchase online shortly afterward.
Specs at a glance: Blackphone
SCREEN
4.7" IPS HD
OS
PrivOS (Android 4.4 KitKat fork)
CPU
2GHz quad-core Nvidia Tegra...
Read More on Ars Technica...

© Copyright 2014 Ars Technica. All rights reserved. If you've enjoyed this content, please visit Ars Technica to show your appreciation.
Information for Bloggers

Product Information and Resources for Technology You Can Use To Boost Your Business
Network Security Spotlight

Researchers Working To Fix Tor Security Exploit
Developers for the Tor privacy browser are scrambling to fix a bug revealed Monday that researchers say could allow hackers, or government surveillance agencies, to track users online.

Wall Street Journal Hacked Again
Hacked again. That's the story at the Wall Street Journal this week as the newspaper reports that the computer systems housing some of its news graphics were breached. Customers not affected -- yet.

Dropbox for Business Beefs Up Security
Dropbox is upping its game for business users. The cloud-based storage and sharing company has rolled out new security, search and other features to boost its appeal for businesses.

Enterprise Hardware Spotlight