Outtake: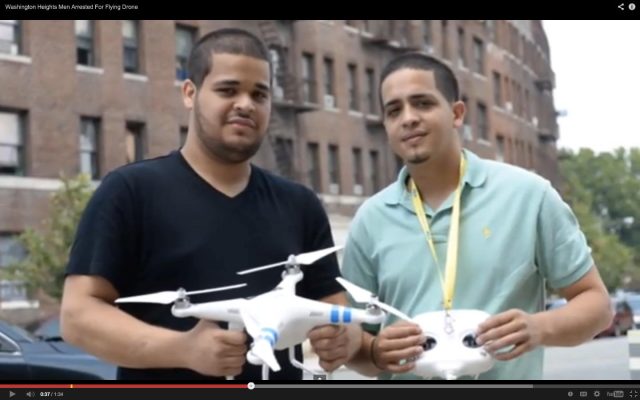 Remy Castro (left) was one of two men arrested in a drone incident involving an NYPD helicopter on Monday.
Two men were arrested early Monday morning for flying a small drone too close to a New York Police Department (NYPD) helicopter.
Detective Mark Nell, an NYPD spokesman, told Ars that a police helicopter was on routine patrol near the George Washington Bridge in the northwestern part of Manhattan when the pilot spotted the drone orbiting above the bridge.
"During that time, the drone ascended approximately 2,000 feet into the air and came close to the aviation unit, causing it to veer off of its flight pattern," Nell said, noting that the officers radioed down to ground units. "There were two individuals that were arrested after the drone landed."