Ars Technica: Jury gives full defense verdict to Apple, swats down $511M patent demand
Outtake: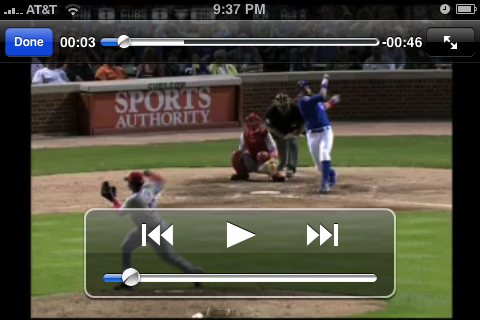 The Major League Baseball iPhone app was one of several accused of infringing a patent held by Emblaze. A jury ruled against Emblaze's claims on Friday.
Following a two-week trial in San Jose, California, a jury reached a verdict (PDF) Friday afternoon finding that Apple doesn't infringe a patent own by Emblaze, an Israeli company that sued Apple back in 2010.
While the outcome is a clear victory for Apple, the jury declined to invalidate US Patent No. 6,389,473, titled "Network Media Streaming," which Emblaze said was infringed by Apple's HTTP Live Streaming (HLS) protocol. That protocol has been built into Apple products, including iPhones and iPads, since iOS 3.0 was released in 2009.
Emblaze accused several HLS-powered streams in Apple devices, including streaming video used by ABC News, ESPN, and sports services like the Professional Golf Association, Major League Baseball, and National Football League. The company also accused Apple Keynotes and the iTunes Festival. The jury didn't find any of the services infringed.
Read 8 remaining paragraphs |
Read More on Ars Technica...


© Copyright 2014 Ars Technica. All rights reserved. If you've enjoyed this content, please visit Ars Technica to show your appreciation.
Information for Bloggers