Ars Technica: DARPA funds development of space plane for cheaper, faster satellite launches
Outtake: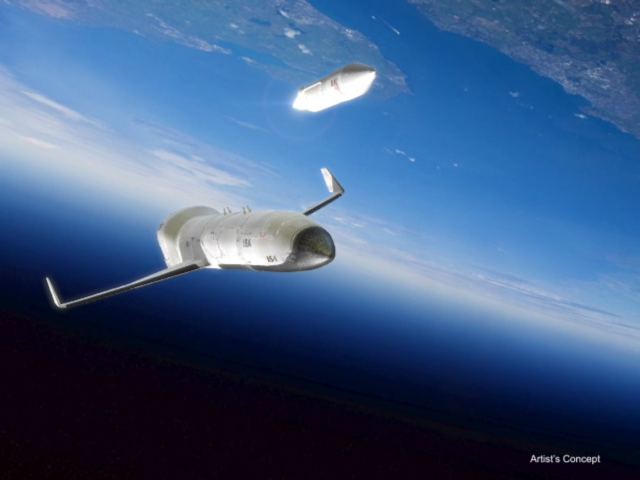 An artist's conceptual rendering of the XS-1 launching a satellite payload into orbit.
The Defense Advanced Research Projects Agency is looking for a way to reduce the cost and scheduling constraints that affect satellite launches by borrowing a page from Richard Branson's space playbook. This week, DARPA announced the kickoff of the Experimental Spaceplane (XS-1) program, an unmanned reusable hypersonic vehicle that would carry a disposable second stage into suborbital space, launch it, and glide back to Earth—and be ready to be relaunched the next day.
The goal of the program is to dramatically shrink the cost of putting 3,000- to 5,000-pound satellites into orbit, down to under $5 million per launch. That's pocket change compared to current space launches, which can cost from 10 to nearly 100 times that amount.
A DARPA conceptual video of the XS-1.
DARPA has picked three two-company teams to build demonstration vehicles for the project:
Read 3 remaining paragraphs |
Read More on Ars Technica...


© Copyright 2014 Ars Technica. All rights reserved. If you've enjoyed this content, please visit Ars Technica to show your appreciation.
Information for Bloggers