Outtake: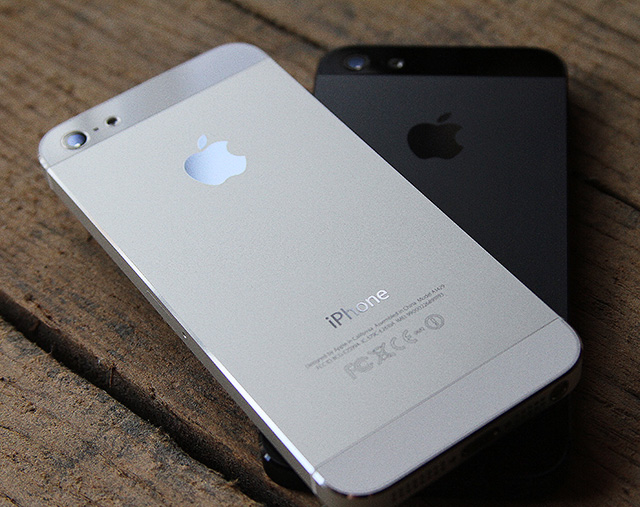 Apple has set another quarterly record for iPhone sales, despite the fact that the iPhone 5S is due for replacement relatively soon.
Jacqui Cheng
It's been another quiet, by-the-books quarter for Apple, which has yet to release any major updates to any of its products so far in this calendar year. For the third quarter of 2014, the company projected it would maintain profit margins between 37 and 38 percent on revenues between $36 and $38 billion, and it met the revenue estimates with profits of $7.7 billion on revenue of $37.4 billion. Revenue is about six percent higher and profit is 11.6 percent higher than Q3 of 2013, in which the company earned $6.9 billion of profit on $35.3 billion of revenue.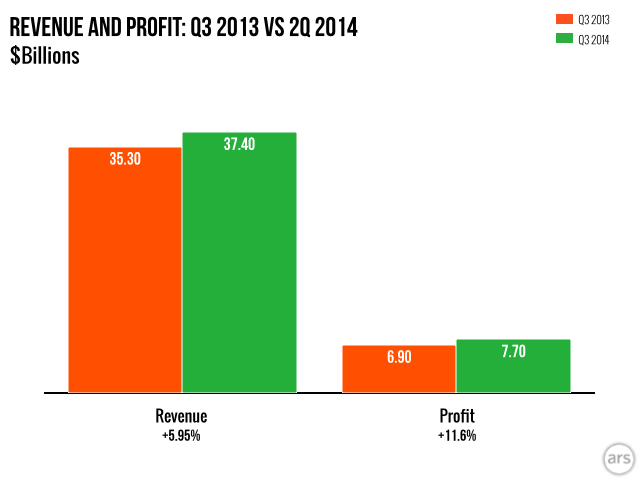 The company's gross margin was considerably higher than the estimate, at 39.4 percent compared to 36.9 percent a year ago, an increase of 6.8 percent.
iPhone and Mac sales were both up over the year-ago quarter—Apple sold 35.2 million iPhones (compared to 31.24 million) and 4.41 million Macs (compared to 3.75 million) this quarter, despite the fact that most of its products are either mid-cycle or nearing the end...
Read More on Ars Technica...

© Copyright 2014 Ars Technica. All rights reserved. If you've enjoyed this content, please visit Ars Technica to show your appreciation.
Information for Bloggers