Outtake:
Apple today began a new email ad campaign drawing customer attention to the iPad's productivity capabilities by highlighting several different Business-oriented apps for the tablet, including Pages, Numbers, Keynote and Microsoft's Office apps for iPad.
iPad is the perfect way to be more productive than ever. Its powerful apps are designed to take full advantage of the things only iPad can do. So you'll have everything you need to do what matters most.
The email advertises how customers can create documents, spreadsheets, and presentations with Apple's own iWork software, available for free with every new iPad, and it also points towards Word, Excel, and PowerPoint, which were released for the iPad in March.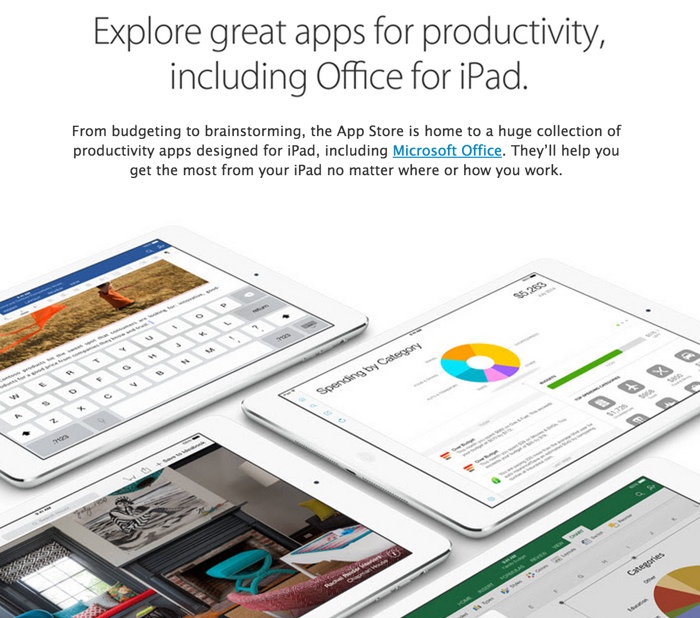 Competitors like Microsoft and Samsung have launched aggressive ad campaigns attempting to position the iPad as a content consumption device without the multitasking capabilities or the software to allow it to serve as a true PC replacement, but Apple has fired back in recent months with an equally aggressive "Your Verse" iPad campaign that shows the iPad being used in hundreds of different ways for a variety of vital...