MacRumors: Apple and HP Discussed 'Enterprise Siri' Search Product Ahead of Apple's IBM Deal
Outtake: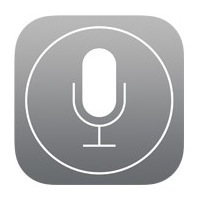 Before announcing an enterprise partnership with IBM, Apple reportedly had discussions with Hewlett-Packard over a mobile search product nicknamed "Enterprise Siri." Detailed in a report from The Information (via BusinessInsider), "Enterprise Siri" is an HP product designed to allow employees to ask their devices for company-specific information like financial data or product inventory numbers. According to The Information's report, though Apple held discussions with HP, the latter company has also been in talks with Google's Android unit for the past year over a potential partnership for the "Enterprise Siri" technology, which could lead to something like an enterprise version of Google Now for corporate data.
The idea is for employees to be able to ask their Android device for company information such as financial data or product inventory information in the same way they do routine personal searches for weather, traffic or restaurant locations. Google search doesn't currently offer any such integration with corporate databases and software applications, but it's an area Google has looked at as it tries to chip away at the iPhone's lead among business customers.
Now that Apple has inked a deal with IBM to further its...