Outtake: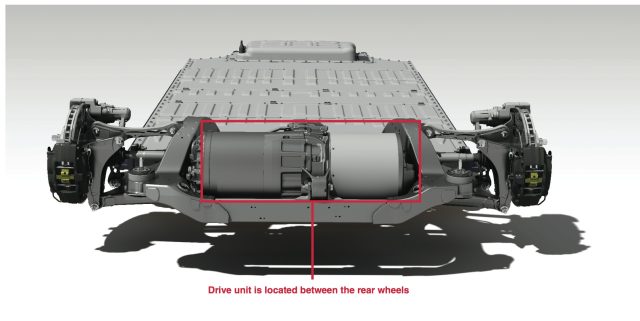 Rendered image showing the electric motor between the rear wheels, and the battery compartment stretching forward.
Tesla Motors
In a Friday blog post, Elon Musk wrote that Tesla will remove mileage limits on its warranty policy for all Tesla Model S drive units. The warranty, which will still span eight years, won't have a cap on the number of owners for each vehicle.
People who purchased Teslas before today were told that the warranty period for the drive unit expired after eight years or once the car logged over 125,000 miles.
The revised warranty applies to new vehicles and Model S cars that are already on the road.