MacRumors: VMware Fusion 7 Launches with Virtualization Support for OS X Yosemite and Windows 8.1
Outtake:
Following the launch of Parallels Desktop 10 last month, VMware has launched its new VMWare Fusion 7 virtualization software, bringing support OS X Yosemite and improving compatibility with Windows 8.1. The release also adds a number of new features, including a new look, improved performance, enhanced connectivity, and optimization for Macs with Retina displays.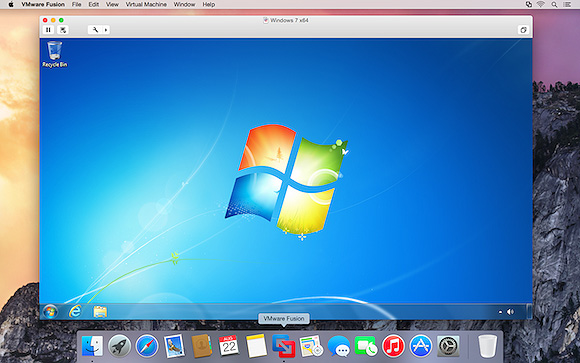 - Designed for OS X Yosemite Get a more Mac-like experience when running Windows applications on a Mac. The Fusion 7 updated Yosemite look and feel makes working with your Windows applications feel cleaner and more refined. - Conquer Yosemite Discover OS X Yosemite by running it in a virtual machine with Fusion 7. Get more from your Mac by running OS X Yosemite and OS X Yosemite Server in virtual machines. Leveraging decades of innovation in leading the virtualization revolution, Fusion 7 is the most reliable way to develop and test new applications for the Mac and iOS. - Ready for Windows 8.1 Get the most out of Windows 8.1 new features directly on your Mac and run Windows Store apps side-by-side with your Mac applications....